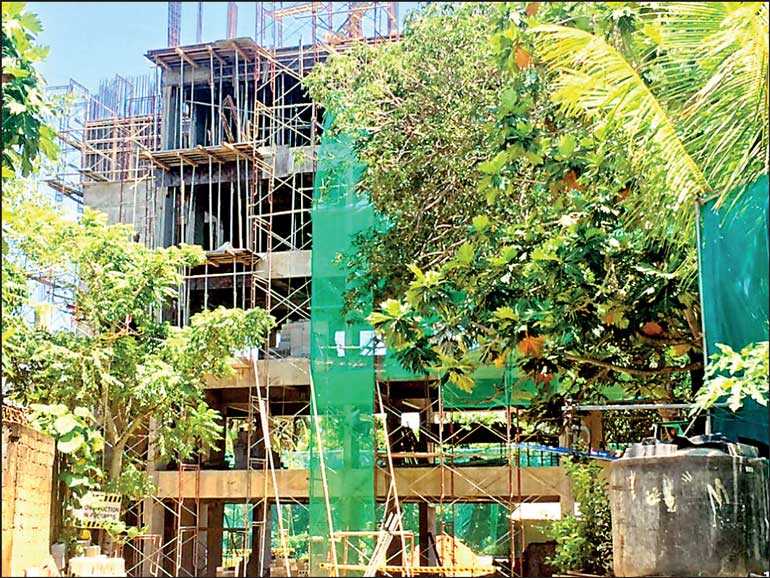 The Loft Mirissa completes 50% construction progress
The Loft Mirissa, Sri Lanka's award-winning leisure development, recently completed 50% of its construction progress under the guidance of Provident Capital Ltd. Deputy General Manager Engineering and Project Development Chamila Attale.
Despite adverse weather conditions and unforeseen national security circumstances, the construction of the project continued with minimal disruption to stay on course to achieve project completion by the fourth quarter of 2020.
Attale is tasked with ensuring a timely high-quality finish, with his expertise as a chartered engineer with over 18 years of experience in some of Sri Lanka's renowned construction organisations standing him in good stead. Attale has overseen numerous mega projects and premier developments in the country – ranging from roads, highways, bridges to high-rise residential buildings.
Combining his expertise with principle contractor Build Mart Lanka Ltd., Attale confirms that construction deadlines are being met, and abide by required quality standards.
In addition to the progress made, several value additions have been made to the iconic project; broadening the array of service offerings which are designed to cater to a variety of clients, guests and the overall aesthetics of the development. Some of the value additions include a further elevated swimming pool along with the poolside bar, breakfast terrace, private function room, purchase of an adjacent land for the construction of a dedicated café and restaurant and other recreational facilities.
While the slabs are being laid, the brick work of the Mezzanine floor and the first residential floor has already been completed. An experienced and renowned interior design specialist has been appointed by the developer and is currently in the process of finalising the interior concepts, fittings and fixtures. The Loft Mirissa's model apartment is expected to be open for viewing by the end of November. This will provide existing and potential buyers the first-hand experience to observe final fittings and finishes for the remainder of the project's units.
With a few other exclusive developments in the work, Provident Capital continues its zeal to redefine Sri Lanka as a world leader in sustainable property development. As its inaugural development, The Loft Mirissa offers fully serviced apartments with a guaranteed rental income – making it the ideal holiday home where investors are able to enjoy a host of unmatched amenities and income opportunities.