Quintessential ocean side holiday home at 'The Loft' Mirissa
Provident Capital breaks ground for latest condominium project
Not content with merely subscribing to the trend of vertical living along   the pristine, sandy beaches of Sri Lanka's coast   Provident Capital Ltd. recently broke ground for its latest landmark innovatory project.
Situated in the tourism hotspot of Mirissa, "The Loft" is slated to personify ocean side holiday home living and set a benchmark in real estate investment with unmatched value and convenience.
An architectural marvel, all 650 square feet one bedroom apartments and the 1,012 square feet two bedroom ''loft'' apartments are offered fully furnished and equipped with a guaranteed rental income. Provident Capital offers an unmatched opportunity to acquire a freehold ocean side holiday home of your own as they manage and maintain it as an all-suite boutique hotel to the highest standard of service and quality.
The average rental return will be between 6% net per annum with the possibility of it going up as high as 8% net per annum. All expenses such as the monthly service charges, utility bills, insurance etc. is serviced by Provident Capital for a period of 5five years, renewable for another 5five. What is offered is a luxurious holiday home that is serviced and maintained and generates an income for the owner while they are away completely cost and hassle free.
Unmatched in design and value for money, the apartments at "The Loft" boasts a scenic view of the ocean, the famous Mirissa Harbour and the uniquely quaint town with its lush greenery. Standing out reaching for the skyline, the building itself is an architectural marvel that is equivalent to a 14 storied building in height as a result of a 20 foot floor to ceiling clearance for the unique two bedroom loft design and offers a range of facilities such as a luxurious pool, a Mediterranean styled rooftop lounge and bistro with a breathtaking 360 degree view, fitness centre, business centre, gaming lounge, 24-hour front desk to name a few.
Only 1 ½ hours'' drive   from Colombo, the resort-style project is just 200 meters from the famed Mirissa bay beach that is a hub of activity from surfing, whale watching, exquisite seafood restaurants to a vibrant nightlife   that is constantly buzzing with   tourists at any time of the year.
A fully furnished and equipped one bedroom apartment start from Rs. 12.5 million and can be purchased on a two-year interest free payment plan. A project in collaboration with NDB Bank, "The Loft" which is currently under construction is due to be completed by August 2020. Buildmart Lanka Ltd. are the esteemed contractors for this project while piling work is being done by Atis Engineering Services.
Driven by innovation with a specializsed knowledge in Sri Lanka's Real Estate Sector, Provident Capital intends utilizsing its experience and expertise by introducing a ground breaking series of projects, developments and services that are targeted at today's discerning investors and home owners.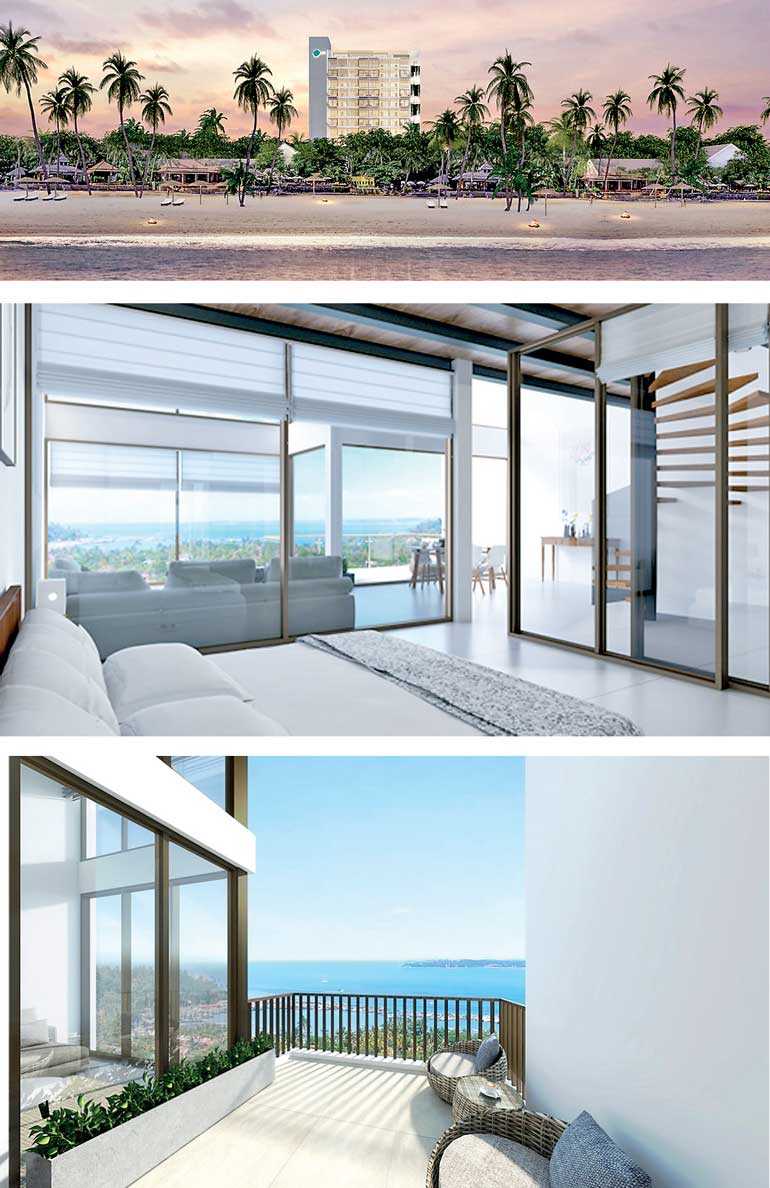 Taken from ft.lk